If you want to go to England with your caravan, you basically have the same choice in transport options as if you only go with your car. However, there is one but. If you want to go to France via the Eurotunnel, only a limited number of gas installations are allowed*. If you do need it, you have to make the crossing by ferry. The rules are usually a bit better on the ferry crossings.
The Camper & Caravan are the same in terms of costs with the ferries, so this article and this cost analysis is also valid for Campers.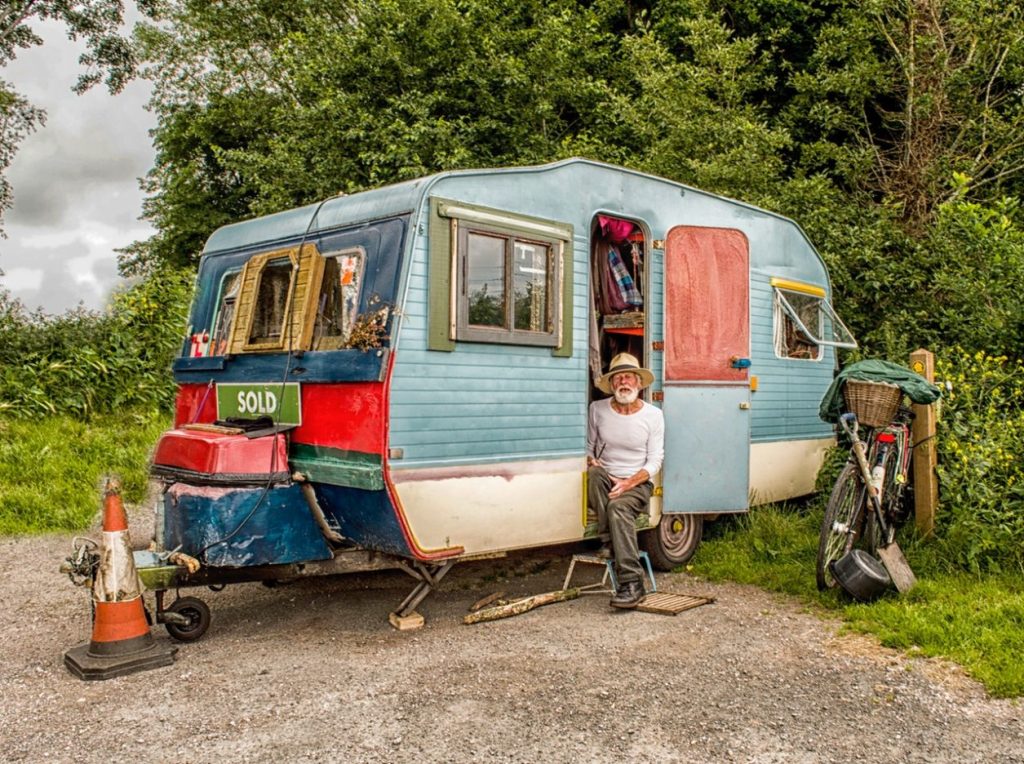 Dover to Calais (France) Caravan options
The best option for your crossing
Just like for crossings from Dover to Calais by car, we have listed the prices for you to make a crossing with a caravan or camper. This concerns the prices as stated in March 2022 for the period with departure July 14, 2022 and as the return date July 28 for a car with caravan for a family with two children.
Calais Dover, reisduur & prijzen met caravan
| | | | |
| --- | --- | --- | --- |
| | pricing (retour) | reisduur overtocht | Meer info |
| P&O + Caravan | ~ £ 250 | 90 min. | P&O Caravan info |
| DFDS + Caravan | ~ £ 150 | 140 min. | DFDS Caravan info |
| Eurotunnel + Caravan | ~ £ 400 | 35 min. + Checks | |
The length of the caravan however has a major influence on the price of the crossing. The above example assumes a caravan of just under 6 meters in length. For example, with P&O there are extra costs for longer vehicles. We did not find any additional surcharges at DFDS Seaways and Eurotunnel. Now the crossing by caravan via the Eurotunnel is expensive and only for very long caravans the price level becomes comparable to that of a ferry crossing.
In short: With a caravan it is really better to take the ferry.
As with the cars without caravans, the crossing with DFDS is often the cheapest. With caravans, the price difference is even greater. Price-wise, this makes
DFDS
very attractive.
Caravan rules on Ferries
re caravans always allowed? Read all the rules
Caravans that run entirely or partly on gas (LPG) cannot travel via the Eurotunnel, but can travel via the Ferries. This must be stated at the crossing and everything must be firmly secured and turned off during the crossing.
We carry both Liquefied Petroleum Gas (LPG) and Liquefied Natural Gas (LNG) vehicles on board all our vessels providing the vehicle is a recognised manufactured model with standard specification. The gas cylinder MUST be switched off prior to embarkation.

Brittany Ferries


If you travel with the caravan, you are also not allowed to take too much gas through the Eurotunnel.* This concerns a maximum of 47 kg of gas (+/- 93 litres) for one container and 50 kg of gas if there are several containers present. The ferry services often have the same or similar rules, all gas bottles may not be connected and must be turned off.
It is not allowed to camp in the camper or caravan during the ferry crossing. They get this question very often at the ferry services, this is absolutely not allowed.
If you have something on your motorhome or caravan that ensures that the motorhome goes just over the 7 meter limit, you should really indicate this motorhome as 7 M+. (For example, a bicycle rack or a tow bar or a drawbar.)
Campers longer than 9 meters usually have to be booked through the freight departments, in which case you should contact DFDS, for example.
Official P&O Ferries Caravan rules:
Before You Travel

Make sure you select the right option for your vehicle when making your booking, including the right size.

For example, you'll need to include the extra length and height of your caravan attached to your car.

It's a good idea to double check before you set off that you're covered by travel and breakdown insurance for driving with a caravan or motorhome in Europe.

You should also make sure that all the vehicles you're travelling with have had a full service. 

P&O Ferries